Life at Lester
Organizational culture is a topical issue in today's workplaces; it helps shape the way companies are perceived to both the outside world and to its own employees. Wondering if you'll fit in at Lester? Read through the Q&As with some of our staff members from our different departments, below, to get an inside look about what our own employees say about life in Lester's walls.
Think you're a fit? Click here to see available positions at Lester and apply today!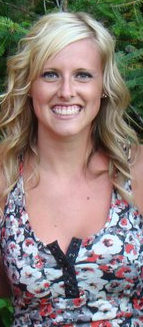 Stephanie
Account Executive, Lester Communications Inc.
Winnipeg, Man.
Stephanie has a fun and high-energy personality that not only landed her the position, but that also helped her earn each one of her advertising clients.
1) What's a typical day at Lester like for you?
I spend the majority of my day on the phone, speaking with current and prospective advertising clients. My clients come from all different backgrounds – ranging anywhere from politics to the heavy construction industry. I spend a good amount of time researching and learning about each individual company to better understand which one of our products fits them best. Part of my day is going back and forth via email, sending out quotes and brainstorming creative ideas to meet each company's marketing strategy.
I am also really lucky to work in an environment where everyone on the sales floor has a great relationship with each other; we take a few minutes throughout the day to catch up, laugh, sometimes go for coffee runs and pull silly pranks on one other.
2) How did you get started at Lester?
I was finishing my university degree and I decided to start applying and get my foot in the door of a company where I could move around and better myself. After reading about Lester on the company website, I decided to send in my resume online and received a phone call the next day. I had an excellent phone call with the sales director and set up an interview for the following day. My previous job involved sales but didn't suit my future career goals. Once I met with management and the entire sales team, it was easy to see the high-energy environment and love for the company. The team told me about the many opportunities and high commission potential, and I was really able to envision a future here that would keep me challenged and help me develop personally and professionally.
3) What was it like when you made your first sale?
In my first week at Lester, I sent out over 150 emails and called at least 50 clients per day; on my fourth day, I received my first signed insertion order and closed my first sale in Piling Canada magazine. It was super exciting and rewarding to see all of my hard work and training pay off. The sales room got loud and excited for me – we took a few minutes for a mini-celebration just for my success.
4) How would you explain the book targets and expectations?
Each book is given a target to attain and we also have our own personal targets. Management takes the time to go over every sales representative's territory and helps us to continually grow from quarter to quarter and year to year. Our targets are attainable and target achievement bonuses are always very generous. During some campaigns, in order to keep things fun and different, management will toss out extra incentives for some good old sales competition.
5) The phrase, "You write your own paycheque," gets used frequently in the sales department at Lester. What does that mean, exactly?
It means exactly that – I 100 per cent write my own paycheque and when I work my butt off, the commission cheques speak for themselves. During the beginning of 2014, I had set myself up for some extremely successful months, which led to my being able to have the trip of a lifetime with my closest friends. When I first learned of the trip opportunity, I sat down and spoke with management about it, they were extremely supportive and allowed me to take the time off. I even had another commission cheque waiting for me on my desk when I got back!
6) Do you find that your job keeps you busy and challenges you?
I can honestly say I am busy from the minute I sit down in the morning right and that continues through to the end of the day. Whether I am searching for new prospects or talking to existing clients, I do my best to provide the very best options that fit the needs and goals of each company. I help clients and potential clients to truly see the value in advertising, building the company brand and being consistent. I am currently working on several print publications, which also have many online outlets. When one campaign closes, another one opens and I look forward to the beginning of something new and exciting each week.
7) What motivates you to make each call?
I am not going to lie or try to dance around the question: money. A sale is made on every call – either we sell a client on why they should advertise or they sell us on why they shouldn't. Every single time you pick up that phone and dial someone's number, you are putting yourself out there to go and get that "yes". And with every "yes" there is extra money in your pocket. It could be a sale that may have brought you to target (which earns you your target achievement bonus!) and/or possibly brought the overall project to its target.
And even though money is an excellent motivator, knowing that I just helped a company with their marketing campaign and brought thousands of eyes towards their product puts a smile on my face. Hearing about a client's return on investment is very rewarding for me, and helps solidify my belief in our products even more.
8) What's been your most memorable experience at Lester?
This is a FUN company! Every department likes to have a good time and spend time together. Within my first two weeks of working here, we had a company BBQ for the entire afternoon. Every employee brought something to share, and the company president supplied all of the meat and manned the grill. We all sat outside in a big circle, ate until our stomachs hurt and we swapped stories, caught up and spent the majority of the afternoon laughing. I have made many close friendships within Lester and I can honestly say, we are all there for each other in our professional and personal lives.
9) What's the most important thing you did to get where you are?
I wasn't afraid to make a mistake, say the wrong thing or ask questions. At the beginning, I was not as confident as I am now, and I wanted to do better and be one of the best sales reps here. The sales director has spent numerous hours to come up with creative new ideas and scripts to help us on each book. Taking that advice and working it into my own personal style has enabled me to become more and more confident, which allows me to be continually more successful. Not being afraid to fail in certain situations let me learn from any mistakes and find out what really works for me. Self-assurance in this position definitely comes with practice and not giving up, even when you run into some days that aren't as great as you might be used to. It also helps that management genuinely wants each one of us to succeed and that message is made very clear by the help and support they give to us every day.
Kristy
Managing Editor, Lester Communications Inc.
Winnipeg, Man.
Kristy's sarcastic sense of humour, attention to detail and knack for working with clients have contributed to her success at Lester and are all reasons why she fits in so well with the company's culture.
1) What's a typical day at Lester like for you?
Luckily, there's not really a typical day. Depending on what time of the year or month, my projects and, therefore, schedule varies. I usually start by checking my emails with a big mug of coffee followed by making a to-do list on a Post-It note. Email, coffee and Post-Its are all crucial components of my day, regardless of the pace or tasks. From there, I could have a call with a client to discuss the editorial plan for an upcoming issue, proof a magazine, compile the content for an email newsletter, organize member listings for a directory or assign a story to a freelance writer.
2) How did you get started at Lester?
Just over two years ago, after completing my education in communications and journalism, I was wrapping up a job in the provincial politics realm when I found out Lester was looking for a managing editor. Shifting to a world driven by tangible goals and definitive deadlines was something very appealing to me, and – luckily – Lester felt the same way about me!
3) What do you most enjoy about your position?
Working one-on-one with our clients is incredibly rewarding. The process of helping associations target goals for their publications, working with them to craft content that reflects their vision and being able to deliver a high-quality product that ultimately allows them to succeed and connect with their members keeps me motivated to continually improve and learn.
4) How would you describe the office culture in the editorial department?
Our editorial department is a close-knit team that shares a love of coffee, snacks and funny stock photography. We're always willing to pitch in on each other's projects or provide input on a magazine cover or the direction of an article.
5) What's been your most memorable experience at Lester?
There have been countless notable moments that I've been lucky enough to experience at Lester but the one that stands out the most was travelling to Finland with our editorial director to write a profile on an international pile driving equipment company in June 2013. To be able to visit Europe for the first time while being immersed in Finnish culture and the  construction industry in a whirlwind tour of jobsites, factories and downtown Helsinki was a once-in-a-lifetime opportunity.
6) How do you cope with the pressure of multiple deadlines and projects?
Coffee. And a lot of it. Communicating with the other members of the production team and having a long-term plan also help alleviate the pressures that the publishing world can bring.
7) If you had to sum up Lester in three words, what would they be?
Personal. Fun. Ambitious.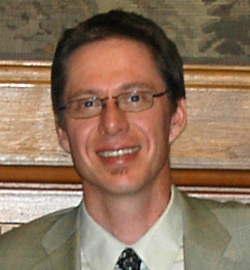 John
Senior Graphic Designer, Print & Online Media, Lester Communications Inc.
Winnipeg, Man.
John is a long-time Lester employee whose laid-back style, quick wit and penchant for striking graphic design help make him the valued member of the team that he is.
How did you get started at Lester?
The corporate culture here at Lester was a great shift, as far as I was concerned. I came from a workplace where tensions between staff, management and a union led to inflexible practices in the office. Here, instead of a punch clock, we have an office dog. His name is Sport and he's a terrific colleague.
What do you most enjoy about your position?
In a word: typography. As the folks around here will attest, I can get pretty obsessed with fonts and all the details that go along with them – en dashes, ellipses, kerning, contrast, legibility, etc., etc. When laying out magazines spreads and online publications, photography is important. So is colour (and I do love my Pantone fans). So is good writing, but if content is king, then typography is queen. And the king always has to listen to the queen.
How would you describe the office culture in the Art Department?
Things have really changed over the years. For a long time, Myles O'Reilly and I ran a two-man show. The department has grown since those days – thank goodness, since we have so many more projects these days. Having a larger team in our big, open workspace not only eases the burden from our shoulders, it makes the Lester office that much friendlier. We have been told, however, that we are too quiet.
What's a typical day at Lester like for you?
I like to begin the day by carrying my bicycle up the stairs and stowing it away safely in a storage area. During most of the the workday, you'll find me sitting quietly at my desk, tapping away at a keyboard and gazing meaningfully at my Mac monitor. I read somewhere that sitting in a chair for extended periods of time is pretty bad, so I try and mix it up by perching precariously on an exercise ball. We sometimes have some pretty good banter flying back and forth, but as I said, we're the quiet department.
How do you cope with the pressure of multiple deadlines and projects?
Pressure? What pressure? But seriously, good planning means that we avoid last-minute panics to rush something to the press.
Jen
Distribution, Lester Communications Inc.
Winnipeg, Man.
Jen has a big heart and an outgoing personality that welcomes everyone into the Lester office.
What's a typical day at Lester like for you?
Chaotic because there are so many projects always on the go; it's never dull. So many different personalities make each day interesting!
How did you get started at Lester?
I found an ad online for a "director of first impressions." I met with the then-operations controller, and started within a couple of days. I left after a few years to spend more time at home with my kids, but came back a year and a half ago, and couldn't believe the changes and growth. I came back to do the same job I was doing before, but ended up having to get extra help to come in. And since then, I've dedicated my time to distribution and working more closely with each department.
What do you enjoy most about your position?
I get to work closely with each department – administration, sales, editorial and art. I also love meeting deadlines!
Do you find your job keeps you busy and challenges you?
I'm definitely busy all the time! Every day I find something that brings me a new challenge, and I welcome that.
What's been your most memorable experience at Lester?
There are way too many to choose from!
How would you describe the office culture at Lester?
Everyone gets along with everyone. All the teams work so well together. You can walk down the hall and no matter who you see, it's a friendly smile and a hello, and it makes the day so much better.
If you had to sum up Lester in three words, what would they be?
Chaotic, fun, interesting.